Grain Size and Porosity Dependence of Titanium Dioxide Nano-Paste on Sintering Temperature for Gas Sensing Application
Authors
Misković, G.
Hrovat, M.
Drnovsek, S.
Nikolić, Maria Vesna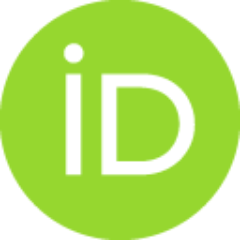 Aleksić, Obrad
Radosavljević, Goran
Conference object (Published version)

Abstract
If the material is being sintered, grain size of its particles will depend on the sintering temperature, time of the sintering and the pressure applied on the material while sintering. It is well known that on the lower sintering temperatures grain size of the nano material is relatively small and thus the active area is large. Due to the low sintering temperature, high material porosity is expected as well. With a decrease of grain size, gas sensitive materials have larger selectivity, higher sensitivity, sensor response increases steeply and they are more immune to poisoning. The core of the investigation is to observe the influence of sintering temperature on grain size of the TiO2 nano-paste and to determine its reflection on the material porosity. For the realization of gas sensors using Low Temperature Co-Fired Ceramic (LTCC) or High Temperature Co-Fired Ceramic (HTCC) technology, specimens have to be sintered at relatively high temperatures. For the first interaction, custom-des
...
igned TiO2 nano-paste has been deposited on a sintered alumina (Al2O3) substrates using screen printing. Specimens have been sintered at peak temperatures in a range of 800 degrees C - 1500 degrees C for 30 minutes and afterwards they have been characterized with Scanning Electron Microscopy (SEM) and energy dispersive x-ray spectroscopy EDS.
Keywords:
Screen pr / Scanning electron microscopy / Porosity / Nanosensors / Microelectronics / Grain size and shape / Gas detectors / Energy dispersive spectroscopy / Ceramic products / Ceramic materials / Alumina
Source:
Proceedings of the International Spring Seminar on Electronics Technology, 2015, 2015-September, 402-407