X-band semi-passive RFID tag on flexible laminate
Authors
Preradović, S.
Menićanin, Aleksandar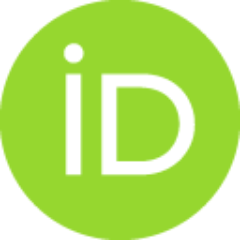 Conference object (Published version)

Abstract
Development of a prototype low-cost semi-passive Radio Frequency Identification (RFID) tag that operates at 10 GHz in the X frequency band is presented. The tag is comprised of a dipole antenna, feed and matching network, a shunt Schottky diode modulator and a microcontroller with an in-built oscillator. The tag is powered by a 3V on-board battery and uses amplitude shift keying (ASK) modulation to communicate with the reader. The X-band RFID tag is design on flexible Taconic laminate. We investigate the performance of the tag's dipole antenna when printed on polymer using conductive ink. Results presented include the performance of the dipole antenna, feed network, associated software and the tag's identity as received by an ideal transceiver setup.
Keywords:
semi-passive RFID / Radio Frequency Identification / flexible laminate / flexible electronics / dipole / backscatter / antenna
Source:
European Microwave Week 2012: "Space for Microwaves", EuMW 2012, Conference Proceedings - 42nd Europ, 2012, 892-895