Mechanism of Fe uptake by the leaf symplast: Is Fe inactivation in leaf a cause of Fe deficiency chlorosis?
Samo za registrovane korisnike

Autori
Nikolic, Miroslav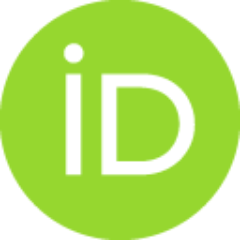 Romheld, V
Članak u časopisu (Objavljena verzija)

Apstrakt
The mechanism of iron (Fe) uptake from the leaf apoplast into leaf mesophyll cells was studied to evaluate the putative Fe inactivation as a possible cause of Fe deficiency chlorosis. For this purpose, sunflower (Helianthus annuus L.) and faba bean plants (Vicia faba L.) were precultured with varied Fe and bicarbonate (HCO3-) supply in nutrient solution. After 2-3 weeks preculture, Fe-III reduction and Fe-59 uptake by leaf discs were measured in solutions with Fe supplied as citrate or synthetic chelates in darkness. The data clearly indicate that Fe-III reduction is a prerequisite for Fe uptake into leaf cells and that the Fe nutritional status of plants does not affect either process. In addition, varied supply of Fe and HCO3- to the root medium during preculture had no effect on pH of the xylem sap and leaf apoplastic fluid. A varied pH of the incubation solution had no significant effect on Fe-III reduction and Fe uptake by leaf discs in the physiologically relevant pH range of 5.0
...
-6.0 as measured in the apoplastic leaf fluid. It is concluded that Fe inactivation in the leaf apoplast is not a primary cause of Fe deficiency chlorosis induced by bicarbonate.
Ključne reči:
Vicia faba L. / leaf apoplast / iron uptake / Helianthus annuus L. / Fe-III citrate reduction / Fe inactivation
Izvor:
Plant and Soil, 1999, 215, 2, 229-237