Silicon‐Phosphate Obtained from Rice Husk: a Sustainable Alternative to Phosphate Fertilizer Evaluated for Barley and Maize in Different Soils
Authors
Taskin, Mehmet Burak
Akca, Hanife
Kan, Selver
Taskin, Havva
Deniz, Kiymet
Kadioglu, Yusuf Kagan
Nikolic, Miroslav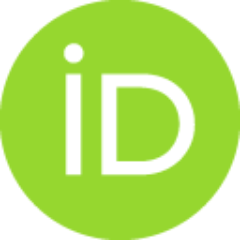 Cakmak, Ismail
Gunes, Aydin
Article (Published version)

,
Sociedad Chilena de la Ciencia del Suelo
Abstract
The aim of this study was to evaluate a new silicon and phosphorus containing fertilizer, obtained from rice husk with phos- phoric acid, in comparison with conventional triple super phosphate fertilizer, in terms of shoot growth, phosphorus and silicon uptake in barley and maize plants grown in both acidic and alkaline soils. The functional and structural properties of the silicon phosphate fertilizer were determined by Fourier-transform infrared spectroscopy and X-ray diffraction analysis; plant trials were established, firstly in barley and then subsequently in maize to simulate a crop rotation. Phosphorus sources were applied at the rates of 0, 20, and 80 mg kg−1 soil, and plants were grown in four different soils ranging in pH from 4.8 to 8.4 to determine the main and residual effect of silicon and phosphate fertilization. Dry weights of plants increased significantly in response to phosphorus fertilization in all soils, except for Nigde soil where a high level of plant-available
...
phosphorus was present. The silicon phosphate treatments were more effective than triple super phosphate in obtaining a dry weight increase, especially in case of the subsequent crop maize. Phosphorus treatments increased the shoot concentration and total shoot uptake of phosphorus in barley and maize. These increases were more pronounced at the sufficient phosphorus dose of silicon phosphate. Shoot silicon concentrations of barley significantly decreased with phosphorus treatments, but total uptake of silicon increased in alkaline soils. However, shoot concentration and total uptake of silicon in the subsequent crop maize were higher, especially in case of the silicon phosphate treatments. In acidic soils, the treatments had no effect on the silicon concentration of the barley plant. This study indicates that new silicon phosphate fertilizer produced by hydrolysis of rice husk by using phosphoric acid represents a sustainable alternative to triple super phosphate, and it might be also a valuable source of silicon, especially in case of the subsequent crops in crop rotation systems.
Keywords:
Silicon-phosphorus fertilizer / Cereals / Rice husk / Phosphorus uptake / Acidic and alkaline soils
Source:
Journal of Soil Science and Plant Nutrition, 2023, 23, 3186-3196