Učešće invazivnih neofita u strukturi mladih sastojina u NP ,,Fruška gora"
Participation of invasive neophytes in the structure of young stands in the National park Fruška gora
Authors
Bobinac, Martin
Andrašev, Siniša
Šijačić-Nikolić, Mirjana
Bauer Zivkovic, Andrijana
Šušić, Nikola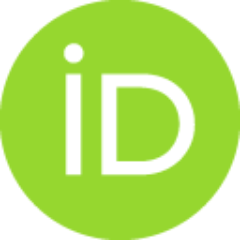 Conference object (Published version)

Abstract
Analizirano je učešće invazivnih neofita, bagrema (Robinia pseudoacacia L.) i pajasena (Ailanthus altissima /Mill./ Swingle) u strukturi mladih sastojina koje su nastale posle čiste seče u nižem pobrđu Fruške gore u okviru NP ,,Fruška gora''. Sastojine predstavljaju završnu fazu u procesu regresivne sukcesije prirodne zajednice cera i krupnolisnog medunca (Quercetum cerridis virgilianae B. Jovanović & Vukićević 1977.) i u njima je posle čiste seče 1995. godine dominirala bela lipa (Tilia argentea L.) izdanačkog porekla. Kolonizacija i nesmetan razvoj navedenih invazivnih neofita predstavlja faktor njihove dalje degradacije, jer te vrste iz sastojinske strukture potiskuju lipu i time najintenzivnije narušavaju floristički sastav i strukturu prirodne šumske zajednice. Istraživanja su sprovedena u sastojinama sa različitim učešćem invazivnih neofita na tri trajne ogledne površine i obuhvatila su premer prečnika na prsnoj visini na svim stablima i premer visina na određenom broju stabala z
...
a konstrukciju visinske krive i izračunavanja zapremine. Elementi rasta invazivnih neofita i njihovo učešće u strukturi istraživanih sastojina u starosti 17–20 godina, ukazuju na degradaciju sastojina i potrebu za kompleksnim merama u cilju očuvanja genofonda vrsta (primarno, a najčešće i jedino preostale, lipe) uz prirodne zajednice i zaustavljanja širenja invazivnih neofita u NP ,,Fruška gora''.
The participation of invasive neophytes, black locust (Robinia pseudoacacia L.) and tree of heaven (Ailanthus altissima /Mill./ Swingle) were analyzed in the structure of young stands that have formed after the clear-cutting in the lower hilly of Fruška Gora mountain which is a part of the National park Fruška Gora. The stands are the final stage in the process of regressive succession of natural community of Turkey and Downy oak (Quercetum cerridis virgilianae B. Jovanović & Vukićević 1977) and after the clear-cutting 1995 in them dominate white lime trees (Tilia argentea L.) of coppice origin. Colonization and the undisturbed development of those invasive neophytes is a factor of their further degradation because these species suppress white lime trees from stand structure and thus the most intense impair floristic composition and structure of natural forest communities. Research was carried out in the stands with a different participation of invasive neophytes on three permanent sam
...
ple plots and included measurement of the breast height diameter of all trees and height measurement of a number of trees for the construction of the height curve and calculation the wood volume of trees and stands. Elements of the growth of invasive neophytes and participation in the structure of the research stands in the age of 17–20 years indicate degradation of the stands and the requirement for complex measures in order to preserve the gene pool of species (primarily, and often the only remaining, silver lime) from natural communities and stopping the spread of invasive neophytes in NP Fruška Gora.
Keywords:
Nacionalni park Fruška gora / invazivne neofite / Robinia pseudoacacia / Ailanthus altissima / struktura sastojina / National park ,,Fruška Gora'' / invasive neophytes / Robinia pseudoacacia / Ailanthus altissima / stand structure
Source:
2. Simpozijum o zaštiti prirode sa međunarodnim učešćem, 2016, 363-372
Publisher:
Pokrajinski zavod za zaštitu prirode, Novi Sad