Novi tehnološki postupak u gajenju šuma za biološku kontrolu širenja pajasena
A new technical procedure in silviculture for biological control of Tree-of-Heaven spread
Authors
Bobinac, Martin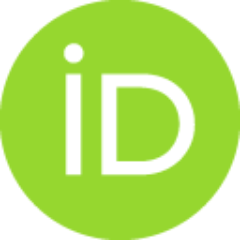 Šijačić-Nikolić, Mirjana
Andrašev, Siniša
Bauer Zivkovic, Andrijana
Šušić, Nikola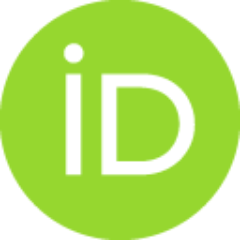 Conference object (Published version)

Abstract
Pajasen (Ailanthus altissima /Mill./Swingle) je alohtona brzorastuća vrsta drveća koja usled velike adaptivnosti, ranog polnog sazrevanja i svakogodišnje produkcije velike količine semena, intenzivno kolonizuje sastojine drugih vrsta u svom okruženju i površine u urbanoj sredini. Usled brzog rasta, a time i dominantnog položaja u strukturi sastojina autohtonih vrsta drveća, veće učešće pajasena u sastojinama predstavlja značajan faktor njihove degradacije. Danas pajasen predstavlja jednu od najinvazivnijih i najšire rasprostranjenih drvenastih vrsta drveća na području Srbije za čijim sortimentima tržište ne pokazuje interes. Invazija pajasena, pred šumarsku struku postavlja nove zahteve i nalaže uzgojna rešenja u definisanju pristupa za zaustavljanje invazije na širem prostoru i saniranje posledica u procesu obnavljanja i negovanja šumskih sastojina. Novi tehnološki postupak za biološku kontrolu širenja pajasena zasniva se na polnom dimorfizmu kao selekcionom kriterijumu za doznaku s
...
tabala za seču. U proredama, kao periodično primenjivanoj meri gazdovanja u šumskim sastojinama, doznačuju se samo ženska stabla. Na ovaj način umanjuje se progaljivanje sklopa sastojina i ograničava širenje pajasena na okolne površine generativnim putem. Proredama se omogućava i revitalizacija vrsta iz prirodne zajednice, što utiče na samoredukciju pajasena. U periodu prelaznog gazdovanja sa kolonizovanim sastojinama, proredama se eliminiše prisustvo pajasena u dominantnom i kodominantnom spratu, a u podstojnom i prizemnom spratu samoredukcijom. U kolonizovanim sastojinama dominantno prisustvo pajasena se na ovaj način svodi na neinvazivan oblik gajenja (muška stabla).
Tree-of-Heaven (Ailanthus altissima /Mill./Swingle) is an allochthonous tree species that is characterized by fast growth and ability to intensively colonize stands of other tree species and urban areas in its surrounding. This is possible due to species's high level of adaptability—early reproductive maturity and production of large amounts of seed every year. Fast growth enables it to acquire a dominant position in the stand structure of native tree species. A higher percentage of A. altissima in the stand structure is thus an element of degradation of the stands. Among the species that are not of interest for the timber market in Serbia, A. altissima is one of the most invasive and widely distributed. The invasion of A. altissima demands for new silvicultural solutions in forest practice aimed at defining the approach for stopping the invasion in wide area and ameliorate the consequences that exist in terms of forest regeneration and tending. A new technical solution for b
...
iological control of A. altissima is based on sexual dimorphism as a criteria in marking trees for removal. In thinnings, as intermediate cuttings, only female trees are marked for removal. In this way, A. altissima seed regeneration is restricted and canopy closure is better preserved. Through thinnings, revitalisation of native tree species is enabled, so A. altissima presence is further reduced. In the period of transitional management of colonized stands, thinnings are used for elimination of A. altissima from dominant and co-dominant parts of the main canopy. In the understory it is reduced through self-reduction. In colonized stands, the dominant position of A. altissima is in this way brought down to a non-invasive form of growing—growing male trees.
Keywords:
Ailanthus altissima /Mill./Swingle / polni dimorfizam / proreda / zaustavljanje invazije / revitalizacija sastojina / sexual dimorphism / thinning / stopping the invasion / stand revitalization
Source:
Naučni skup - Značaj razvojnih istraživanja i inovacija u funkciji unapređenja poljoprivrede i šumarstva Srbije, 2020, 129-140
Publisher:
Akademija inženjerskih nauka Srbije - AINS, Odeljenje biotehničkih nauka
Akademska misao