Zaštićena i nezaštićena stabla zapisi kao specifična prirodna dobra na području Srbije
Protected and unprotected trees ,,zapisi" as specific natural resources in Serbia
Authors
Šušić, Nikola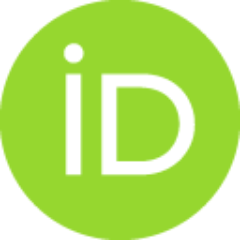 Marković, Marko
Kerkez Janković, Ivona
Bauer Zivkovic, Andrijana
Bobinac, Martin
Conference object (Published version)

Abstract
Stabla ,,zapisiˮ su specifična prirodna dobra u srpskom narodu. Ulogu ,,zapisaˮ narod je najčešće davao hrastovima, ali i drugim dugoveč nijim vrstama drveća. Obično su birana monumentalna stabla, sa velikim dimenzijama i sa velikom starošću, koja predstavljaju posebne primerke svoje vrste. Kao takvi, ,,zapisiˮ imaju znač ajan adaptivni potencijal i predstavljaju specifične objekte za očuvanje genetičkog i specijskog diverziteta na području Srbije. U ovom radu su prikazane dendrološke i dendrometrijske karakteristike stabala ,,zapisaˮ, iz kategorije zaštićenih prirodnih dobara od strane Zavoda za zaštitu prirode na području Srbije i nezaštićenih stabala ,,zapisaˮ sa područja Kraljeva i Jagodine. Na području Kraljeva i Jagodine izvršena je dendrološka determinacija i dendrometrijski premer 14 stabala ,,zapisaˮ i to 13 stabala hrastova i jedno stablo belog duda (Morus alba L.). U centralnoj Srbiji pod posebnom zaštitom i pažnjom Zavoda je 27 stabala- ,,zapisa''. Najveći broj zaš
...
tićenih stabala čine hrastovi i to: lužnjak (Quercus robur L.), cer (Quercus cerris L.), sladun (Quercus frainetto Ten.) i kitnjak (Quercus petraea Liebl.), ali su u manjem broju zastupljene i druge vrste drveća (Pyrus pyraster Borkh., Populus nigra L., Ulmus carpinifolia Gled. i Morus nigra L.). Minimalni prsni prečnik zaštičenih stabala iznosi 0,41 m (divlja kruška), a maksimalni 2,6 m (crna topola). Minimalna (12,0 m) i maksimalna (27,0 m) visina zaštićenih stabala evidentirana je kod lužnjaka. Minimalni (0,57 m) i maksimalni (2,07 m) prsni prečnik nezaštićenih stabala evidentiran je kod cera, minimalna visina (14,3 m) evidentirana je kod sladuna, a maksimalna (28,1 m) visina evidentirana je kod lužnjaka. Rezultati rada ukazuju na to da se među nezaštićenim ,,zapisimaˮ nalaze stabla koja po karakteristikama imaju potencijal za posebno zaštitu od strane Zavoda poput monumentalnog stabla cera prsnog preč nika 2,07 m i visine 26,7 m. Stabla ,,zapisiˮ imaju višestruki značaj na području Srbije: kulturno – istorijski, genetički i biodiverzitetski i treba nastaviti sa njihovim evidentiranjem i zaštitom.
Trees ,,zapisiˮ are specific natural resources in the Serbian nation. People most commonly gave the role of ,,zapisiˮ to oaks and other long-lived tree species. They usually selected monumental very old trees, with large dimensions, that represented specific specimens of its kind. These trees have a significant adaptive potential and provide specific objects for the preservation of genetic and species diversity in Serbia. Therefore, the aim of this study is to present the dendrological and dendrometric characteristics of trees ,,zapisiˮ from category of protected natural resources by the Institute for Nature Conservation in Serbia and unprotected ,,zapisaˮ from Kraljevo and Jagodina. For dendrological determination and dendrometric measurement in the area of Kraljevo and Jagodina 14 trees were selected (13 oak trees and one white mulberry tree Morus alba L.). In central Serbia under special protection are 27 ,,zapisiˮ. The largest number of these trees are oaks: Quercus robur
...
L., Quercus cerris L., Quercus frainetto Ten. and Quercus petraea Liebl. Also, there are other less present as Pyrus pyraster Borkh., Populus nigra L., Ulmus carpinifolia Gled. and Morus nigra L. The minimum DBH of protected tree is 0.41 m (Pyrus pyraster L., Burgsd), maximum is 2.6 m (Populus nigra L.), minimum (12.0 m) and maximum (27.0 m) height is recorded for Quercus robur L. Minimum (0.57 m) and maximum (2.07 m) DBH of unprotected trees was recorded in Turkey oak, the minimum height (14.3 m) was recorded in the Hungarian 103oak and the maximum (28.1 m) height was recorded in the pedunculate oak. The results show that among unprotected trees ,,zapisiˮ are trees which by measured characteristics have the potential to be protected by the Institute. Trees ,,zapisiˮ have multiple significance in Serbia as cultural, historical, genetic and biodiversity natural resources and it should be continued with their registration and protection.
Keywords:
stabla zapisi / zaštićena prirodna dobra / Srbija / Kraljevo / Jagodina / tree ,,zapis" / protected natural resources / Serbia
Source:
International Student Environmental Conference FISEC, 2016, 103-110
Publisher:
Udruženje zaštite životne sredine RIO
Green Link
Studentska asocijacija šumarskog fakulteta
Organizacija srpskih studenata u inostranstvu