Genetic characterization of Xanthomonas campestris pv. campestris isolates from different hosts using PFGE and Rep-pcr techniques
Genetička karakterizacija Xanthomonas campestris pv. campestris poreklom sa različitih domaćina upotrebom PFGE i rep-pcr metoda
Authors
Popović Milovanović, Tatjana
Jelušić, Aleksandra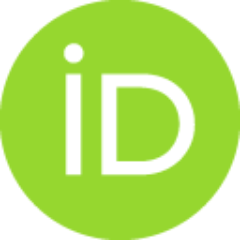 Mitrović, Petar
Stanković, Slaviša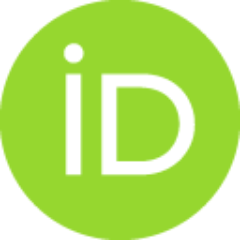 Lozo, Jelena
Nikolić, Ivan
Berić, Tanja
Conference object (Published version)

Abstract
Crna trulež kupusnjača, prouzrokovana fitopatogenom bakterijom Xanthomonas campestris pv. campestris (Xcc) jedna je od najvažnijih i destruktivnih bolesti koja u celom svetu, a poslednjih godina i kod nas izaziva velike ekonomske štete. Ova bakterija napada sve gajene predstavnike porodice Brassicaceae. Infekciju vrši putem lisnih hidatoda i ozleda i multiplicira se kroz vaskularno tkivo prouzrokujući lezije u obliku slova V. Cilj istraživanja ovog rada je ispitivanje genetičkog diverziteta 122 izolata Xcc, poreklom sa šest različitih domaćina (brokoli, kupus, karfiol, raštan, kelj i keleraba), koji su pokazivali simptome crne truleži. Uzorci sa obolelih biljaka su prikupljeni na nekoliko različitih lokaliteta na teritoriji Srbije u 2014. godini. Svi testirani izolati su preliminarno identifikovani kao Xcc na osnovu morfoloških i odgajivačkih odlika, patogenosti i molekularnih metoda PCR primenom specifičnog para prajmera XCF/XCR i sekvencioniranja gyrB gena. Genetička karakterizacija
...
je obuhvatila primenu dve molekularne metode: elektroforezu u pulsirajućem polju (PFGE) i umnožavanje ponavljajućih elemenata (rep-PCR) korišćenjem prajmera komplementarnih određenim ponavljajućim ekstragenskim (REP-PCR), intergenskim (ERIC-PCR) i BOX elementima (BOX-PCR). ERIC- i REP-PCR fingerprinting tehnike razdvojile su sve Xcc izolate u četiri grupe, za razliku od BOX-PCR i PFGE tehnika, koji su dali iste paterne u slučaju svih testiranih izolata. Značajna korelacija između domaćina sa kog su izolati dobijeni kao i geografske distribucije poređenjem sa razlikama u dobijenim DNK fingerprinting paternima nije pronađena. Rezultati dobijeni u ovom radu pokazuju genetičku heterogenost Xcc populacije, što je u korelaciji sa prethodnim istraživanjima genetičkog diverziteta Xcc izolata, i iako verovarno klonalna u Srbiji, na šta ukazuju rezultati PFGE analize, dodatna analiza je neophodna.
Black rot caused by phytopathogenic bacteria Xanthomonas campestris pv. campestris (Xcc) is one of the most important and destructive bacterial diseases which causes enormous economic damages on crucifer crops worldwide, and lately in our country as well. This serious and destructive vascular disease is present in all cultivated Brassicaceae crops. The infection mainly expends through the leaf hydathodes and injuries, systematically moving through the vascular tissue, which all leads to the formation of necrotic V-shaped lesions. The aim of this study was to gain insight into the genetic diversity of one hundred and twenty two Xcc isolates obtained from six different crucifers (broccoli, cabbage, cauliflower, collard greens, kale and kohlrabi) with black rot symptoms. Samples were collected from different regions in Serbia in 2014. All tested isolates were preliminary identified as Xcc based on morphological and cultural characteristics, pathogenicity, PCR with specific primer set XCF/
...
XCR and gyrB gene sequencing. Study of genetic diversity included two molecular typing methods: pulsed-field gel electrophoresis (PFGE) and repetitive sequence-based PCR (rep-PCR) of repetitive extragenic palindromic (REP-PCR), enterobacterial repetitive intergenic consensus (ERIC-PCR) and BOX elements (BOX-PCR). ERIC- and REP-PCR fingerprinting techniques divided all Xcc isolates into four groups, unlike BOX-PCR and PFGE which yielded same banding patterns for each of the tested isolates. Based on the obtained banding patterns, significant correlation between hosts from which the isolates were obtained, as well as between their geographic distributions was not observed. The results obtained in this work indicate that Xcc population is genetically diverse, which is in correlation with previous findings of genetic diversity within Xcc strains, although it is probably clonal in Serbia, according to PFGE, but additional analysis is required.
Keywords:
Crna trulež / Xanthomonas campestris pv. campestris / diverzitet / Black rot / diversity
Source:
12th Congress of Serbian microbiologists with intenational participation "MICROMED 2018 REGIO", Belgrade, Serbia, 2018, 203-204
Publisher:
UDRUŽENJE MIKROBIOLOGA SRBIJE, Nemanjina 6, Beograd
Funding / projects:
Related items
Showing items related by title, author, creator and subject.
Popović, Tatjana; Mitrović, Petar; Jelušić, Aleksandra; Dimkić, Ivica; Marjanović-Jeromela, Ana; Nikolić, Ivan; Stanković, Slaviša

(Wiley, Hoboken,

2019

)

Jelušić, Aleksandra; Popović, Tatjana; Dimkić, Ivica; Mitrović, Petar; Peeters, Kelly; Miklavcic-Visnjevec, Ana; Tavzes, Crtomir; Stanković, Slaviša; Berić, Tanja

(Academic Press Inc Elsevier Science, San Diego,

2021

)

Jelušić, Aleksandra

(Универзитет у Београду, Биолошки факултет,

2022

)