Dobijanje provodne elektrokeramike na bazi barijum-stanata dopiranog antimonom sa linearnom strujno-naponskom karakteristikom
Authors
Mitrović, Jelena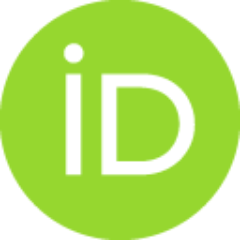 Mentor
Todorović R.,Tamara
Počuča-Nešić M., Milica
Doctoral thesis (Published version)

,
Jelena Mitrović
Abstract
U okviru ove disertacije ispitivani su uticaji koncentracije dopanta i parametara sinterovanja na strukturu i svojstva keramičkih uzoraka barijum-stanata dopiranog antimonom, BaSn1-xSbxO3 (BSSO, x = 0,00; 0,04; 0,06; 0,08 i 0,10) u cilju dobijanja provodne elektrokeramike sa linearnom strujno-naponskom (I-U) karakteristikom. Smeša prahova BaCO3, SnO2 i Sb2O3 mehanički je aktivirana u izopropanolu, kalcinisana na 900 °C i potom sinterovana koristeći tri različite metode: konvencionalno, spark plazma i hladno sinterovanje. Konvencionalno sinterovanje prahova vršeno je na 1200, 1400 i 1600 °C, ali se na nižim temperaturama dobija keramički materijal niskih relativnih gustina. Sinterovanjem na 1600 °C dobijeni su jednofazni uzorci kubne strukture BaSnO3 (BSO). Rezultati skenirajuće elektronske mikroskopije (engl. Scanning Electron Microscopy, SEM) ukazuju na značajno smanjenje veličine zrna nakon dopiranja, ali i na poroznost koja ometa električnu karakterizaciju uzoraka. Transmisiona elek
...
tronska mikroskopija visoke rezolucije (engl. High Resolution Transmission Electron Microscopy, HRTEM) ukazuje na prisustvo niskougaonih granica zrna u uzorku BaSn0,92Sb0,08O3. Pouzdana električna merenja izvršena na ovom uzorku ukazuju na njegova poluprovodnička svojstva karakteristična za materijale sa dvostrukom Šotkijevom barijerom (engl. Schottky barrier) na granici zrna. Spark plazma sinterovanje (SPS) vršeno je na temperaturama od 1000, 1100, 1200 i 1250 °C, za vreme od 5, 10, 15 i 30 min, pri pritisku od 60 MPa i sa brzinom zagrevanja od 100 °C min–1. Za dobijanje guste keramike optimalni uslovi sinterovanja su 1100 i 1200 °C, tokom 5 min. Sinterovanjem na 1100 °C dobijeni su jednofazni keramički uzorci kubne strukture BSO. Dopiranje antimonom dovodi do smanjenja veličine zrna, ali i do smanjenja specifične otpornosti u odnosu na nedopirani uzorak. Električna karakterizacija ukazuje na poluprovodnička svojstva svih keramičkih uzoraka, sa najnižom specifičnom otpornošću zabeleženom na uzorku BaSn0,92Sb0,08O3. SPS na 1200 °C dobijaju se keramički uzorci koji osim kubne faze BSO, sadrže i sekundarnu fazu Ba2SnO4, čija se količina u uzorku smanjuje dopiranjem. Na ovoj temperaturi pri visokom pritisku dolazi do reakcije SnO2 iz kalcinisanog praha sa grafitom iz kalupa pri čemu se izdvaja elementarni kalaj i stvaraju uslovi za formiranje sekundarne faze bogate barijumom. Rezultati skenirajuće elektronske mikroskopije emisijom elektrona poljem (engl. Field Emission Scanning Electron Microscopy, FE-SEM) ovih uzoraka potvrđuju da dopiranjem dolazi do smanjenja veličine zrna, ali i smanjenja koncentracije iv dislokacija u keramičkim uzorcima. Svi uzorci osim BaSn0,92Sb0,08O3 ispoljavaju nelinearnu strujno-naponsku karakteristiku, tipičnu za poluprovodnike sa potencijalnom barijerom na granici zrna. Veliki udeo niskougaonih granica u uzorku BaSn0,92Sb0,08O3 dovodi do gubitka potencijalne barijere na granici zrna, što je potvrđeno i impedansnom spektroskopijom, pa ovaj uzorak pokazuje najnižu vrednost specifične otpornosti, konstantnu u temperaturnom opsegu 25–150 °C i linearnu strujno-naponsku karakteristiku. Za razliku od prethodne metode, hladno sinterovanje uzorka BaSn0,92Sb0,08O3 nije dalo zadovoljavajuće rezultate po pitanju faznog sastava, gustine i električnih svojstava. Redukcioni uslovi tipični za spark plazma sinterovanje, uz koncentraciju dopanta od 8 % (mol.) Sb u uzorku BaSnO3 doveli su do formiranja niskougaonih granica zrna, povećanja koncentracije vakancija kiseonika i promene valence Sn, što je dovelo do porasta koncentracije nosilaca naelektrisanja (elektrona) i posledično rezultovalo dobijanjem uzorka sa linearnom I-U karakteristikom i konstantnom vrednosti specifične otpornosti u širem temperaturnom opsegu.
The main goal of this doctoral thesis was to investigate the influence of different dopant concentrations and sintering parameters on the structure and properties of antimony-doped barium stannate, BaSn1-xSbxO3 (BSSO, x = 0,00; 0,04; 0,06; 0,08 and 0,10) to obtain conductive electroceramic samples with linear current-voltage (I-U) characteristics. A mixture of BaCO3, SnO2 and Sb2O3 powders was mechanically activated in isopropanol, calcined at 900 °C and then sintered using three different methods: conventional, spark plasma and cold sintering. Conventional sintering at 1200 and 1400 °C resulted in the preparation of low-density ceramic samples. By sintering at 1600 °C, single-phase material with a cubic BaSnO3 (BSO) structure was obtained. The scanning electron microscopy results (SEM) indicate a significant decrease in grain size upon doping but also reveal porosity, which hinders the electrical characterization of the samples. High resolution transmission electron microscopy (HRTEM)
...
indicates the presence of low-angle grain boundaries (LAGBs) in the BaSn0.92Sb0.08O3 sample. Reliable electrical measurements performed on this sample indicate its semiconducting properties characteristic of materials with a double Schottky barrier at the grain boundary. Spark plasma sintering (SPS) was performed at temperatures 1000, 1100, 1200 and 1250 °C, for 5, 10, 15 and 30 min, at a pressure of 60 MPa and with a heating rate of 100 °C min–1. The most optimal conditions for the preparation of dense ceramic materials, in terms of temperatures and sintering time, were 1100 and 1200 °C for 5 min. By sintering at 1100 °C, single-phase ceramic samples with a cubic BSO structure were obtained. In comparison to the undoped sample, doping with Sb leads to a decrease in both grain size and electrical resisitivity. Electrical characterization shows semiconducting properties of all ceramic materials, with the lowest resistivity recorded for the BaSn0.92Sb0.08O3 sample. Apart from the cubic BSO, the spark plasma sintered samples at 1200 °C contained Ba2SnO4 as a secondary phase, whose content decreases upon doping. High sintering temperature and applied pressure created conditions for the reaction of SnO2 from the calcined powder with graphite from the mould, resulting in the evaporation of metallic tin and the formation of the barium-rich secondary phase. The field emission scanning electron microscopy (FE-SEM) results confirm that doping leads to a decrease in grain size and the concentration of dislocations in these ceramic samples. All samples except BaSn0.92Sb0.08O3 exhibit nonlinear current-voltage characteristics, typical for semiconductors with a vi potential barrier at the grain boundary. As a consequence of higher amount of LAGBs present in it, the ceramic BaSn0.92Sb0.08O3, showed linear I-U characteristics in the whole temperature measurement range (25–150 °C) and a significant drop in the electrical resistivity due to the loss of potential barrier at grain boundary. The impedance spectroscopy confirmed these assumptions. Unlike the previous method, cold sintering of the BaSn0.92Sb0.08O3 sample did not give satisfactory results either in phase composition and density or electrical properties. The reducing conditions typical for spark plasma sintering and the dopant concentration of 8 % (mol) Sb in the BaSnO3 sample led to the formation of LAGBs, an increase in the concentration of oxygen vacancies and a change in the valence state of Sn, consequently leading to increase in the charge carriers (electrons) concentration and resulting in the ceramic sample with a linear I-U characteristic and a constant value of electric resistivity in a wide temperature range.
Keywords:
Barijum-stanat / Dopiranje / Mehanička aktivacija / Spark plazma sinterovanje / Hladno sinterovanje / Specifična električna otpornost / Linearna strujno-naponska karakteristika / Temperaturno nezavisna električna otpornost / Impedansna spektroskopija / Barium-stannate / Doping / Mechanical activation / Spark plasma sintering / Electrical resistivity / Linear current-voltage characteristic / Temperature independent electrical resistivity / Impedance spectroscopy
Source:
Univerzitet u Beogradu, Hemijski fakultet, 2023
Publisher:
Univerzitet u Beogradu, Hemijski fakultet