GnRHR signaling in neuronal cells: in vitro and in vivo data
Authors
Milosevic, Ana
Milosevic, Katarina
Nikolic, Ljiljana
Bogdanović Pristov, Jelena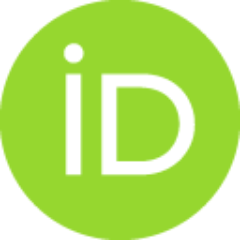 Božić, Iva
Zivkovic, Anica
Lavrnja, Irena
Savic, Danijela
Janjic, Marija
Bjelobaba, Ivana
Conference object (Published version)

,
Serbian Neuroscience Society
Abstract
Gonadotropin-releasing hormone (GnRH) is a hypothalamic decapeptide that controls mammalian reproduction by acting on its receptor (GnRHR) expressed on pituitary gonadotrope cells. While GnRHR signaling in gonadotropes is well described, knowledge of GnRHR activation-related events at extrapituitary sites including neurons is limited. It was proposed that GnRH analogs (GnRHa) induce distinct changes in hippocampal gene expression, emotional processes, and cognitive functions. To explore neuronal GnRHR signaling we used the human neuroblastoma cell line SH-SY5Y. Further, we explored the regional expression of Gnrhr in rat brain and investigated the expression of several relevant genes in the hippocampus and preoptic area of peripubertal male rats treated with GnRHa. GNRHR is expressed in SH-SY5Y cell line, but its expression does not change after adding GnRHa in the incubation media. Electrophysiological recordings confirmed that GnRHa induced membrane depola
...
rization but could not evoke action potentials. In the rat brain, Gnrhr expression could be detected in the hippocampus, amygdala, and hypothalamus, including the preoptic area. Prolonged treatment of peripubertal rats with GnRHa had no effect on the expression of genes in the hippocampus previously shown to be affected in the sheep model of delayed puberty. These results imply that neuronal GnRHR is either differently coupled (not coupled with Gq/11 protein), or that its membrane density is too low to induce transcriptional events. More investigation is needed to elucidate the role(s) of GnRH-GnRHR signaling in the brain.
Source:
8th CONGRESS OF SERBIAN NEUROSCIENCE SOCIETY with international participation 31 May – 2 June 2023. Belgrade, Serbia - BOOK OF ABSTRACTS, 2023, 53-
Publisher:
Belgrade: Serbian Neuroscience Society
Funding / projects: