Background norepinephrine impacts activity of cortical astrocytes
Authors
Nikolic, Ljiljana
Bataveljic, Danijela
Bijelic, Dunja
Milicevic, Katarina
Bogdanović Pristov, Jelena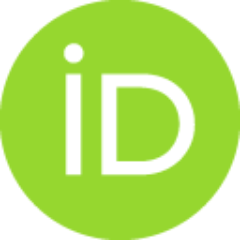 Conference object (Published version)

,
Serbian Neuroscience Society and associates
Abstract
The neurotransmitter norepinephrine (NE) plays a central role in regulating arousal, attention, cognitive function and stress responses. Unlike fast neurotransmitters which act at synapses, NE is released in the neuropil and performs multiple targeting in the surrounding area. The glial cells astrocytes are a direct target of NE, as they express all adrenergic receptor subtypes and respond with Ca2+ increases to NE. Astroglial responses elicited by strong and transient increases of NE in the brain are well studied, but the effect of a low background NE concentration on astrocytes is unknown. This background level of NE is maintained by basal noradrenergic activity and is constantly present in the brain. Therefore, the response of astrocytes to the background NE could have been unintentionally evoked in previous studies but its effect overlooked. To assess action of background NE on astrocytes we combined the whole-cell patch clamp, immunohistochemistry, Ca2+ imag
...
ing and pharmacology. We used cultured cortical astrocytes to bypass NE targeting of multiple cell types. We show that cortical astrocytes detect and respond to the background NE concentration with an increase in intracellular Ca2+. This Ca2+ liberated from intracellular stores further increased large-conductance, Ca2+-sensitive potassium (BK) currents in astrocytes. Notably, immunohistochemistry data showed that BK channels and alpha 1 adrenoreceptor are highly expressed in astrocytes in the rat cortex. Furthermore, stimulation of astrocytes by background NE was inhibited by alpha-adrenoceptor antagonist. Our results suggest that astrocytes maintain basal brain activity by perceiving and responding to the background NE.
Keywords:
norepinephrine / astrocyte / BK channel
Source:
8th CONGRESS OF SERBIAN NEUROSCIENCE SOCIETY with international participation 31 May – 2 June 2023. Belgrade, Serbia - BOOK OF ABSTRACTS, 2023, 51-
Publisher:
Serbian Neuroscience Society, Belgrade
Funding / projects: