αVβ3-Integrin and mitochondria mediate astrocyte response to autoreactive immune cells
Authors
Milicevic, Katarina
Bataveljic, Danijela
Bogdanović Pristov, Jelena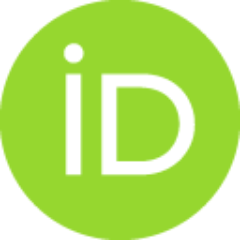 Andjus, Pavle
Nikolic, Ljiljana
Conference object (Published version)

,
Serbian Neuroscience Society and associates
Abstract
The astrocytic network maintains homeostasis in the central nervous system (CNS) through interactions with neighboring cells. In the CNS autoimmune disease, multiple sclerosis (MS), neuroinflammatory conditions modulate these cell-to-cell interactions. Our previous work revealed that the immune cells infiltrated into the CNS (CNS-IICs) of experimental autoimmune encemphalomyelitis (EAE) rat, an animal model of MS, rapidly alter the activity pattern of astrocytes by activating the glial P2X7 receptor (P2X7R). In the present study we further defined the mechanisms responsible for astrocytes' activation in the presence of CNS-IICs. For this purpose, we used an in vitro experimental setup and monitored Ca2+ dynamics in Fluo-4-labeled cultured naïve astrocytes following brief bath application of CNS-IICs isolated from the spinal cord of the EAE rat. Our data indicate that the astroglial αvβ3-integrin is involved in the initial contact of astrocytes with CNS-IICs, since
...
blocking αvβ3-integrin reduced the expected astrocytic Ca2+ response. Furthermore, blocking of mitochondrial Na+/Ca2+- and H+/Ca2+- exchangers in astrocytes promoted an augmentation of the intracellular Ca2+ increase and a higher ATP release after brief exposure to CNS-IICs, demonstrating that mitochondria regulate the astrocyte-CNS IICs cell-cell interaction. Overall, our study expands the understanding of astrocytes' interaction with autoreactive immune cells that are present in their local environment in an autoimmune disease. This offers a new conceptual framework for considering direct astrocyte–immune cell interaction to design new strategies for therapy development in the treatment of MS.
Keywords:
astrocyte / multiple sclerosis / P2X7 receptor
Source:
8th CONGRESS OF SERBIAN NEUROSCIENCE SOCIETY with international participation 31 May – 2 June 2023. Belgrade, Serbia - BOOK OF ABSTRACTS, 2023, 101-
Publisher:
Serbian Neuroscience Society
Funding / projects: