Monitoring of transformations in bentonite after NaOH-TMA treatment
Authors
Vlasova, M.
Leon, I.
Enriquez-Mendez, Yolanda
Dominguez-Patino, Gloria
Kakazey, M.
Dominguez-Patino, Martha
Nikolić, Maria Vesna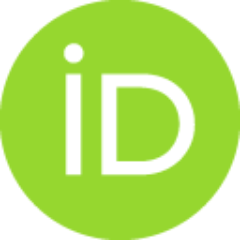 Ristic, M. M.
Article (Published version)

Abstract
Semi-quantitative methods of X-ray diffraction and FTIR-spectroscopy, accompanied by electron microscopy, X-ray microanalysis and others were used to monitor structural-phase reorganizations occurring in a smectite-gypsum mixture (bentonite) subjected to NaOH treatment with the subsequent addition of quaternary ammonium salt (TMA) in conditions of water deficiency. The interaction of bentonite with NaOH breaks up large bentonite aggregates, saturates smectite with Na cations, and yields Ca(OH)(2). The addition of TMA is accompanied by its penetration into the interlayer space and adsorption on the surface.
Keywords:
saturation / quaternary ammonium salt / NaOH / monitoring / bentonite
Source:
Ceramics International, 2007, 33, 3, 405-412