MOLECULAR CHARACTERIZATION OF PSEUDOMONAS SYRINGAE PV. CORIANDRICOLA ORIGINATED FROM CARROT, PARSLEY AND PARSNIP
Authors
Popović, Tatjana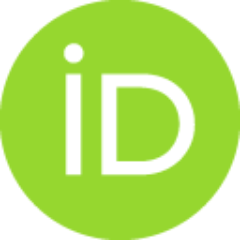 Jelušić, Aleksandra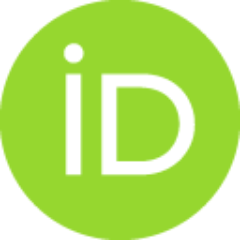 Janjatović, Sanja
Živković, Natalija
Dimkić, Ivica
Nikolić, Ivan
Stanković, Slaviša
Conference object (Published version)

Abstract
Recent studies have been made to investigate some molecular features of plant pathogenic bacteria Pseudomonas syringae pv. coriandricola. This pathogen causes bacterial leaf spot disease on some members of family Apiaceae, such as coriander, carrot, parsnip and parsley. Initial symptoms are small water-soaked lesions on foliage, which then develop into spots varying in shades, tan, brown or black. The spots are usually limited by leaf veins having an angular appearance, and visible from both sides of leaves. Under favorable conditions of high humidity, spots may spread and cause foliage blighting. P. s. pv. coriandricola strains used in this study originate from carrot, parsley and parsnip. Repetitive element PCR fingerprinting (rep PCR), using REP, BOX, ERIC, (GTG)5 and SERE primers, and randomly amplified polymorphic DNA-polymerase chain reaction (RAPD-PCR) using M13 primer were used to determinate genetic polymorphism between tested strains. Further molecular featu
...
res were observed on the basis of a multilocus sequence analysis (MLSA) by sequencing key genes for Pseudomonas syringae (gapA, gltA, gyrB, rpoD). DNA profiling revealed identical banding patterns for all tested strains. The sequence and phylogenetic analysis of three MLSA genes (gapA, gyrB, rpoD) showed homology with pathotype strains P. s. pv. coriandricola deposited in PAMDB (http://genome.ppws.vt.edu/cgi-bin/MLST/home.pl). Sequencing of gltA gene determined the isolates above the species level (P. syringae). Our results indicate that gapA, gyrB and rpoD genes are more discriminatory then gltA and their usage is therefore suggested for further genotypic studies of this pathogen.
Keywords:
bacterial leaf spot / Apiaceae / rep-PCR / MLSA
Source:
VIII International Scientific Agriculture Symposium "AGROSYM 2017", 2017, 549-
Publisher:
INTERNATIONAL Scientific Agricultural Symposium "Agrosym 2017"
Funding / projects:
This work was supported by the Ministry of Education, Science and Technological Development, Republic of Serbia, Project No.III43010