Uloga i metabolizam bakra u hipokampusnoj sklerozi asociranoj sa epilepsijom temporalnog režnja kod čoveka
The role and metabolism of copper in human hippocampal sclerosis associated with temporal lobe epilepsy
Authors
Opačić, Miloš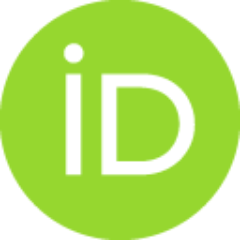 Mentor
Savić, Danijela
Committee members
Laketa, Danijela
Dacić, Sanja
Spasojević, Ivan
Ristić, Aleksandar
Doctoral thesis (Published version)

Abstract
Epilepsija mezijalno-temporalnog režnja (mTLE) asocirana sa hipokampusnom sklerozom (HS) je najčešći epileptični sindrom. HS se ogleda u značajnom gubitku neurona hipokampusa. Budući da je HS praćena smanjenim nivoom bakra (Cu), cilj ove disertacije je bio otkriti ulogu ovih promena u patogenezi HS kroz ispitivanje veze narušene koncentracije Cu i gubitka neurona, kao i glavnih puteva unosa, transporta i iskorišćavanja Cu u mitohondrijama u kontekstu energetskog metabolizma. Ispitivanja su izvršena na humanim uzorcima hipokampusa, a primenjene su analitičke i metode bio-oslikavanja: laserska ablacija uz induktivno spregnutu plazmu i masenu spektrometriju za oslikavanje metala, in situ hibridizacija za ispitivanje ekspresije iRNK, histohemijske metode za praćenje neurodege-neracije i ispitivanje tkivne ekspresije ciljnih proteina, kao i metoda imunoblota za ispitivanje zastupljenosti proteina od interesa u tkivnim lizatima.Rezultati izneseni u ovoj disertaciji pokazali su da kod humanih
...
sklerotičnih hipokampusa postoje patološke promene u koncentraciji Cu koje koreliraju sa propadanjem neurona. Nivo membranskog transportera za Cu, SLC31A1 je bio povećan u izraženoj sklerozi a smanjen u ograničenoj i lokalizovanoj sklerozi, u odnosu na kontrolno tkivo. Smanjeni nivoi iRNK šaperona za transport i umetanje Cu u aktivna mesta enzimskog kompleksa citohom c oksidaze (COX) kao i smanjena aktivnost COX u odnosu na kontrolne uzorke ukazuju na promene u mitohondrijskom transportu Cu. Ustanovljena je pozitivna korelacija između distribucije Cu, brojnosti piramidalnih neurona i aktivnosti COX u sklerotičnim zonama. Rezultati ove disertacije čine korak napred u razumevanju patologije mTLE-HS i predstavljaju osnov za unapređenje tretmana bolesti i istraživanja na polju novih terapeutika čija bi glavna meta bila narušena homeostaza Cu.
Mesial temporal lobe epilepsy (mTLE) associated with hippocampal sclerosis (HS) is the single most prevalent epilepsy syndrome. HS is characterized by substantial loss of hippocampal neurons. Regarding diminished copper (Cu) levels detected in HS, the aim of this dissertation was to discover the role of these changes HS pathology by examining the relationship between altered Cu level and neuronal loss, through the main roads of cellular Cu intake and transport and its utilization in mitochondria, in the terms of energy metabolism. Research has been conducted on human hippocampal samples, applying a battery of techniques: laser ablation inductively coupled plasma mass spectrometry for elemental imaging, in situ hybridization for mRNA expression analysis, histochemical methods for investigation of protein expression in tissue and neurodegeneration evaluation, and immunoblotting for examination of specific proteins in tissue homogenate.Results presented herein implied the presence of path
...
ological changes in Cu concentrations in correlation with neuronal deterioration in the human sclerotic hippocampi. The level of membrane Cu importer SLC31A1 was elevated in widespread sclerosis but decreased in less extensive and localized one, compared to controls. Decreased levels of cytochrome c oxidase (COX) copper chaperones' mRNA and reduced COX activity in comparison to controls revealed altered mitochondrial Cu transport. Positive correlation was established for Cu distribution, neuronal count and COX activity in sclerotic regions of the hippocampi. Findings in this dissertation are a step forward towards better understanding mTLE-HS pathology and represent a starting point for the improvement of the disease treatment and development of novel noninvasive therapy approaches which would tackle the impaired copper homeostasis.
Keywords:
Hipokampusna skleroza/HS, epilepsija mezijalno-temporalnog režnja/mTLE, metabolizam metala, bakar/Cu, transporteri bakra, SLC31A1/CTR1, citohrom c oksidaza/COX, LA-ICP-MS, šaperon bakra COX11, šaperon bakra COX17 / Hippocampal sclerosis/HS, mesial temporal lobe epilepsy/mTLE, metals metabolism, copper/Cu, copper transporters, SLC31A1/CTR1, cytochrome c oxidase/COX, LA-ICP-MS, copper chaperone COX11, copper chaperone COX17
Source:
Универзитет у Београду, 2022
Publisher:
Универзитет у Београду, Биолошки факултет