Elektronski transport i rektifikacija transverzalne električne struje kroz DNK nukleotide u nanoprocepu
Electronic transport and rectification of transversal electric current through DNA nucleotides in a nanogap
Authors
Djurišić, Ivana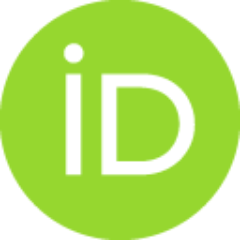 Mentor
Dražić, Miloš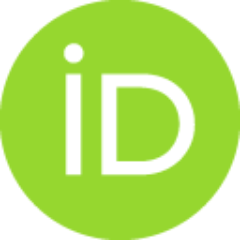 Committee members
Poparić, Goran
Nikolić, Božidar
Šljivančanin, Željko
Doctoral thesis (Published version)

Abstract
Sekvenciranje DNK sledeće generacije (pouzdano, brzo i jeftino i imamogućnost očitavanja sekvence lanaca dužine jednog hromozoma), značajno je zaprimene u zdravstvu, naročito u personalizovanoj medicini, biotehnologiji i bezbednosti,sa mogućim dubokim uticajem na društvo. Pristupi zasnovani na nanoporama pojavilisu se kao platforme za sekvenciranje DNK i proteina, gde varijacija jonske struje tokomelektroforetičke translokacije jednolančane DNK (jDNK) kroz nanoporu dekodirasekvencu nukleotida. Uprkos napretku, izazovi u rezoluciji i očitavanju dugačkih lanacazahtevaju nove pristupe. Zarad povećanja rezolucije, nanoelektrode se mogu postavitina obodima nanopore da bi se iskoristila transverzalna elektronska struja tuneliranjakroz nukleotide i unakrsno korelalisala sa jonskom radi pouzdanijeg očitavanja.U ovoj disertaciji [1,2,3] izučavane su elektronske i transportne osobinenukleotida u nanoprocepu između elektroda od ugljeničnih nanocevi terminisanihazotom u cilju njihove moguće primen
...
e u sekvenciranju jDNK koristeći teorijufunkcionala gustine i formalizam neravnotežne Grinove funkcije. Na osnovu numeričkiizračunate I-V karakteristike za različite nukleotide predloženo je da se rektifikacijastruje (odgovor na kvadratne pulseve naizmeničnog napona) nukleotida koristi kaodobar parametar za očitavanje sekvence DNK koji poseduje rezoluciju od jednognukleotida zbog svoje visoke selektivnosti i robustnosti orijentacije molekula u odnosuna elektrode. Rektifikacija nastaje zbog naponske zavisnosti asimetrije otpora nainterfejsima nukleotid-elektroda. Asimetrija indukuje naelektrisavanje molekula i to daenergija HOMO prati promenu elektrohemijskog potencijala jedne od elektroda,potpomognuto efektom električnog polja unutar procepa izazvanog dipolima nakrajevima elektroda.
Next-generation DNA sequencing (reliable, fast, and inexpensive, and capableof reading a single-chromosome-size chains) is great importance for applications inhealthcare, especially personalized medicine, biotechnology, and security, withpotentially profound societal impacts. Nanopore-based approaches have emerged asplatforms for DNA and protein sequencing, where ionic current variation during singlestrandedDNA (ssDNA) electrophoretic translocation through the nanopore decodes thenucleotide sequence. Despite progress, the challenges in resolving and reading longchains require new approaches. To increase the resolution, side-embeddednanoelectrodes could be placed on nanopore edges to exploit the transverse electronictunneling current through nucleotides and cross-correlate with the ionic current for amore reliable reading.In this dissertation, the electronic and transport properties of nucleotides placedin a nanogap between nitrogen-terminated carbon nanotube electrodes were studied for
...
their possible application in ssDNA sequencing using density functional theory andnon-equilibrium Green's function formalism. Based on numerically calculated I-Vcharacteristics for different nucleotides, a current rectification (response to squarepulses of alternating voltage) of nucleotides is proposed as a good parameter for DNAsequence readout with a resolution of one nucleotide due to its high selectivity androbustness to electrode-molecule orientation. Rectification arises because of biasdependentresistance asymmetry at the nucleotide-electrode interfaces. The asymmetryinduces molecular charging and the HOMO energy pinning to the electrochemicalpotential of one of the electrodes, assisted by an in-gap electric-field effect caused bydipoles at the terminated electrode ends.
Keywords:
DNA sequencing, termination, nanogap, field effect, current rectification,local gating, electronic transport, molecular level pinning, DFT – Density FunctionalTheory, NEGF – Non-Equilibrium Green's Function
Source:
Универзитет у Београду, 2022
Publisher:
Универзитет у Београду, Физички факултет