Growth parameters of vimba bream (Vimba vimba) in the Danube River near Belgrade (Serbia).
Authors
Subotić, Srđan
Gavrilović, Milica
Višnjić Jeftić, Željka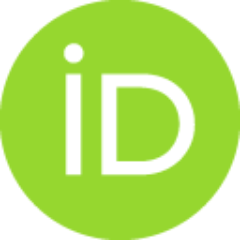 Krpo-Ćetković, Jasmina
Lenhardt, Mirjana
Conference object (Published version)

Abstract
Age, growth, and length-weight relationship of the vimba bream (Vimba vimba) were analysed on a sample of 43 individuals from a commercial catch, caught between March and May 2017 in the Danube River near Belgrade. Total body length of the sampled fish ranged from 26.3 to 34.5 cm, and body weight from 223 to 554 g. Age of the sampled fish, determined from scales, ranged from 5+ to 8+, with the largest percentage of individuals in the age class 6+. The regression coefficient of the length-weight relationship was b = 3.28, which indicates a positive allometry. The parameters of the von Bertalanffy function were L∞ = 543.82, K = 0.09, and t0 = -2.41. The estimated phi-prime growth performance index (') was 4.44. The Fulton's condition factor ranged from 1.04 to 1.42, with the mean value of 1.23. The length-at-age was back-calculated with the method of Monastyrsky, and the greatest relative growth increment was observed during the first two years of life.
Keywords:
length-at-age / condition factor / length-weight relationship / allometric growth
Source:
42nd IAD Conference 2018, Smolenice, Slovakia, 07-2018, 48-
Publisher:
Institute of Geography of SAS
Funding / projects: