Opšta klasifikacija "vasionske energije" kod Đorđa Stanojevića,
General Classification of "Cosmic Energy" by Đorđe Stanojević
Authors
Tomić, Bojan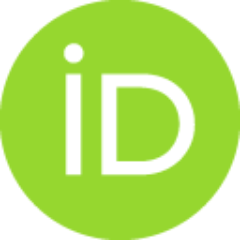 Tomić, Milica M.
Conference object (Published version)

Abstract
U radu su izložena teorijska i praktična otkrića na koja se oslanjao Đorđe Stanojević prilikom klasifikovanja "vasionske energije". Predstavljena je njegova sistematizacija oblika u kojima se javlja materija. To su: telo, molekul, atom i ćelija. Na osnovu oblika javljanja materije izvršena je podela "vasionske energije" na energiju tela, "molekilarnu" energiju, atomsku energiju i "ćelijčnu" energiju. Podelu energije prati i podela prirodnih nauka čime Stanojević zaokružuje ne samo opštu klasifikaciju koja mu je cilj već i predmetno određenje prirodnih nauka.
Theoretical and practical findings on which Đorđe Stanojević relied upon when classifying "cosmic energy", are displayed. His systematization of forms in which matter occurs is presented. These are: body, molecule, atom, and cell. Based on the form of matter, the division of the "cosmic energy" into an energy of a body, a molecular energy, an atomic energy and a cell energy, was made. The division of energy is followed by the division of natural sciences, by which Stanojević encompasses not only the general classification which was his goal but also the subject matter of natural sciences.
Keywords:
Đordje Stanojević / cosmic energy / matter / natural sciences
Source:
Zbornik radova konferencije Razvoj astronomije kod Srba X / Proceedings of the Conference Development of Astronomy аmong Serbs X, 2019, 323-330
Publisher:
Astronomical Society "Rudjer Bošković"
Funding / projects: