Primeri težnji za verodostojnim sagledavanjem ličnosti iz istorije nauke, obrazovanja i kulture
Examples of pursuits for reliable consideration of persons from the history of science, education and culture
Authors
Tomić, Bojan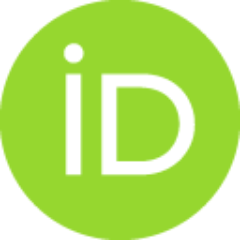 Tomić, Milica M.
Conference object (Published version)

Abstract
U radu su integrisana prošla i buduća istraživanja u vezi sa ličnostima koje su se nakon obrazovanja stečenog u evropskim univerzitetskim i naučnim centrima posvetile unapređenju nauke, obrazovanja i kulture u Srbiji. Trag koji su ostavile danas nije primereno istaknut. Ovde je izvršena rekapitulacija rezultata skorašnjeg istraživanja međunarodne recepcije imena arhimandrita Pavla Kenđelca, a ispoljeni odnos profesora Đorđa Stanojevića prema kulturnom nasleđu predložen je za temu budućeg istraživanja.
In this paper we integrate past and future researches on the individuals who dedicated themselves to the improvement of science, education and culture in Serbia after they had been educated at European university and science centers. Their legacy is not properly highlighted today. Here, the results of the recent survey on the international reception of Archimandrite Pavle Kenđelac's name are being recapitulated. Also, the expressed attitude of professor Đorđe Stanojević towards the cultural heritage has been proposed as a topic for future research.
Keywords:
Pavle Kenđelac / Đorđe Stanojević / heritage / reliable consideration
Source:
Vizantijsko-slovenska čtenija II [Byzantine-Slavic readings II], 2019, 195-201
Publisher:
Centar za vizantijsko-slovenske studije Univerziteta u Nišu / Centre for Byzantine-Slavic Studies of the University of Niš
Međunarodni centar za pravoslavne studije / International Center for Othodox Studies
Centar za crkvene studije / The Centre for Church Studies
Funding / projects: