Udžbenik "Apsolutno merenje" Đorđa Stanojevića
Đorđe Stanojević's Textbook "The Absolute Measurement"
Authors
Tomić, Bojan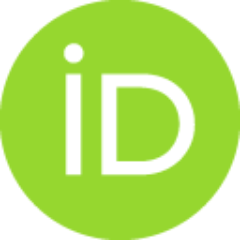 Tomić, Milica M.
Conference object (Published version)

Abstract
U 10 godina nakon povratka sa studija u inostranstvu i početka visokoškolskog angažmana, Đorđe Stanojević je objavio osam knjiga među kojima su dva udžbenika: Apsolutno merenje i Eksperimentalna fizika. Udžbenik Apsolutno merenje namenjen za "slušaoce Velike škole i profesorske kandidate" osmišljen je kao nastavni materijal namenjen profesorima fizike i đacima, ali i kao priručnik koji može biti od pomoći inženjerima. Obimna knjiga podeljena je na dva dela, teorijski i praktični, u kojima se osim prikaza osnovnih i izvedenih jedinica neizostavnih u prirodnim naukama i inženjerstvu, nalaze primeri i računski zadaci. U knjizi su objašnjene osnovne i izvedene jedinice čija je primena neophodna za precizan rad i nesmetano funkcionisanje mnogih segmenata društva, poput trgovine, građevine, arhitekture, rudarstva, vojske, pravosuđa i drugog.
During the ten years after Đorđe Stanojević came back from his studies abroad and started his higher education engagement, he published eight books among which two were textbooks: Absolute measurement and Experimental physics. The textbook Absolute measurement that was "meant for students and professors", was conceived as a teaching material, but also as a handbook that could be of help for engineers. The extensive book was divided into two parts, the theoretical and the practical one, which contain review of basic and derived units of measurement that are necessary for the use in natural sciences and engineering, with examples and calculating tasks. Basic and derived units are presented, whose application is required for a precise work and smooth operation of many segments of society such as trade, construction, architecture, mining, the army, the judiciary and more.
Keywords:
Đorđe Stanojević / absolute measurement / absolute units of measurement / history of physics
Source:
Zbornik radova Konferencije Razvoj astronomije kod Srba XI / Proceedings of the Conference Development of аstronomy аmong Serbs XI, 2022, 357-367
Publisher:
Astronomical Society "Rudjer Bošković"
Funding / projects: