Fenomen i paradoks crnog i belog
The phenomenon and paradox of black and white
Authors
Tomić, Bojan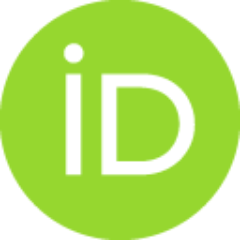 Tomić, Milica M.
Conference object (Published version)

Abstract
Temeljita prožetost civilizacije fenomenom crno-belog i paradoksima koji proizilaze iz njega razmatrana je kroz primere koji čine osnov svakodnevnog iskustva. Navedeni su primeri paradoksa crnog i belog u odevanju, gastronomiji, antropologiji, psihologiji, ornitološkoj simvolici i jeziku. Demonstrirani su i objašnjeni paradoksi u primerima srpskih narodnih izreka. Upotpunjujući kompleksna i višedisciplinarna istraživanja izvršen je etimološki pregled termina za crno i belo u evropskim jezicima, posebno slovenskim, te pokazan zajednički koren reči za crno i belo.
The thorough permeation of civilization with the phenomenon of black and white and the paradoxes that arise, is discussed through examples from the basis of everyday experience. Examples of the paradox of black and white in clothing, gastronomy, anthropology, psychology, ornithological symbolism, and language are given. The paradoxes in the examples of Serbian sayings are demonstrated and explained. Complementing complex and multidisciplinary research, an etymological review of the terms for black and white in European languages, especially Slavic, was performed, and the common root of the words for black and white was shown.
Keywords:
black / white / etymology / paradox
Source:
Vizantijsko-slovenska čtenija V [Byzantine-Slavic readings V], 2022, 79-87
Publisher:
Centar za vizantijsko-slovenske studije Univerziteta u Nišu / Centre for Byzantine-Slavic Studies of the University of Niš
Međunarodni centar za pravoslavne studije / International Center for Othodox Studies
Centar za crkvene studije / The Centre for Church Studies
Funding / projects: