Krajnji paradoksi crnog i belog
The Ultimate Paradoxes of Black and White
Authors
Tomić, Bojan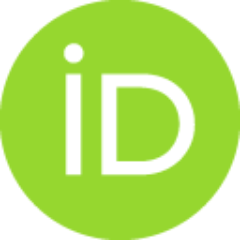 Tomić, Milica M.
Article (Published version)

Abstract
U cilju rasvetljavanja paradoksalnosti antinomičnog para crno i belo do sada je ispitivano njihovo pojavljivanje u ikonopisu, nauci, mitologiji, simvolici, što je učinjeno razmatranjem ključnih činjenica, saznanja i paradigmatičnih epizoda. Sada su istraživanja dovedena do erminevtičkih limita, uzimajuću u obzir antičku mitologiju, istoriju nauke, biblistiku i ikonografiju. Izdvojeni su tehnološko-koloristički paradoks, kosmološki i astrofizički paradoks, paradoks iz epistemologije, te onirički paradoks. Kao vrhunjenje uzete su u razmatranje ikone Preobraženja, Raspeća i Vaskrsenja, starozavetni motiv izlaska iz Egipta i biblistički motiv Božanskog primraka. Da se zaključiti da istraživanja crnog i belog kao otvorena tema, u svakom vremenu nude integrativne i ultimativne mogućnosti i izazove.
In order to uncover the paradoxical nature of antinomic pair of black and white, so far their appearance in icon painting, science, mythology and symbolism has been examined, which has been done by considering key facts, findings, and paradigmatic episodes. Now, the examination has been brought to hermeneutical limits, taking into account the ancient mythology, history of science, biblical studies and iconography. Technological-coloristic paradox, cosmological and astrophysical paradox, paradox from epistemology, and oneiric paradox have been singled out. As the culmination, the icons of Transfiguration, Crucifixion and Resurrection have been considered, along with the Old Testament motif of the exodus from Egypt and the biblical motif of the cloud of unknowing. It has been concluded that research on black and white as an open topic, gives integrative and ultimate possibilities and challenges at all times.
Keywords:
black / white / cloud of unknowing / cloud
Source:
Crkvene studije / Church studies, 2022, 629-639
Publisher:
Centar za crkvene studije / The Centre for Church Studies
Međunarodni centar za pravoslavne studije / International Center for Othodox Studies
Funding / projects: