ABP1–TMK auxin perception for global phosphorylation and auxin canalization
Authors
Friml, Jiří
Gallei, Michelle
Gelová, Zuzana
Johnson, Alexander
Mazur, Ewa
Monzer, Aline
Rodriguez, Lesia
Roosjen, Mark
Verstraeten, Inge
Živanović, Branka D.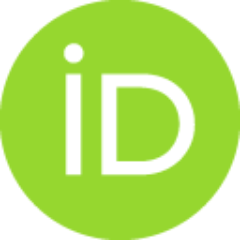 Zou, Minxia
Fiedler, Lukáš
Giannini, Caterina
Grones, Peter
Hrtyan, Mónika
Kaufmann, Walter A.
Kuhn, Andre
Narasimhan, Madhumitha
Randuch, Marek
Rýdza, Nikola
Takahashi, Koji
Tan, Shutang
Teplova, Anastasia
Kinoshita, Toshinori
Weijers, Dolf
Rakusová, Hana
Article (Published version)

Abstract
The phytohormone auxin triggers transcriptional reprogramming through a well-characterized perception machinery in the nucleus. By contrast, mechanisms that underlie fast effects of auxin, such as the regulation of ion fluxes, rapid phosphorylation of proteins or auxin feedback on its transport, remain unclear1,2,3. Whether auxin-binding protein 1 (ABP1) is an auxin receptor has been a source of debate for decades1,4. Here we show that a fraction of Arabidopsis thaliana ABP1 is secreted and binds auxin specifically at an acidic pH that is typical of the apoplast. ABP1 and its plasma-membrane-localized partner, transmembrane kinase 1 (TMK1), are required for the auxin-induced ultrafast global phospho-response and for downstream processes that include the activation of H+-ATPase and accelerated cytoplasmic streaming. abp1 and tmk mutants cannot establish auxin-transporting channels and show defective auxin-induced vasculature formation and regeneration. An ABP1(M2X) variant that lacks th
...
e capacity to bind auxin is unable to complement these defects in abp1 mutants. These data indicate that ABP1 is the auxin receptor for TMK1-based cell-surface signalling, which mediates the global phospho-response and auxin canalization.
Keywords:
auxin / ATPase activity / plasma-membrane potential / phosphorylation / root growth
Source:
Nature, 2022, 609, 575-581
Funding / projects: