Micronutrients
Authors
Cakmak, Ismail
Brown, Patrick
Colmenero-Flores, Jose´ M.
Husted, Søren
Kutman, Bahar Y
Nikolic, Miroslav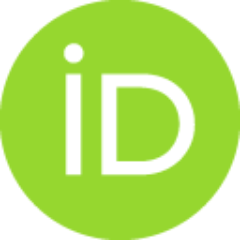 Rengel, Zed
Schmidt, Sidsel B.
Zhao, Fang-Jie
Book part (Published version)

Abstract
The functions of iron, manganese, copper, zinc, nickel, molybdenum, boron, and chlorine in plants are discussed. Iron (Fe) plays a crucial role in redox systems in cells and in various enzymes. The strategies of dicotyledonous and graminaceous plants to acquire Fe are described. Manganese (Mn) and copper (Cu) are important for redox systems and as activators of various enzymes involved in photosynthesis, detoxification of superoxide radicals, and the synthesis of lignin. Zinc (Zn) plays a key role in the structural and functional integrity of cell membranes, biosynthesis of proteins and detoxification of superoxide radicals. Nickel (Ni) is involved in nitrogen (N) metabolism as metal component of the enzyme urease. Molybdenum (Mo) is important for N metabolism as metal component of nitrogenase (N2 fixation) and nitrate reductase. Boron (B) is crucial for the stability and function of cell wall and membranes, whereas chlorine (Cl) is essential for the proper functioning of photo
...
system II (PS II) and cell osmotic regulation. For each micronutrient, the effects of deficiency and toxicity are described.
Keywords:
iron / zinc / manganese / copper / nickel / boron / molybdenum / chlorine
Source:
Marschner's Mineral Nutrition of Plants, 2023, 283-385