Relacija nauke i političke ideologije na primerima iz oblasti nauke i obrazovanja u odnosima SSSR i FNRJ
Relation of Science and Political Ideology with Examples from Science and Education Field in Relations between USSR and FPRY
Authors
Korolija, Maja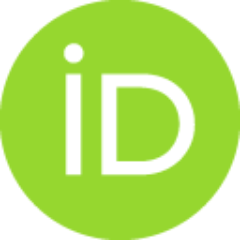 Article (Published version)

,
Filozofija i društvo/Philosophy and Society
Abstract
Namera nam je da sagledamo pitanje odnosa nauke i političke ideologije na primeru dinamike odnosa FNRJ i SSSR, odnosno njihovih naučnih politika. U tom smislu analiziraćemo istoriju saradnje, te praktične posledice prekida 1948. godine na obrazovni i naučni sistem FNRJ, sa osvrtom na ekonomsko-političku transformaciju u kontekstu hladnog rata. Prikazaćemo kako je u naučno-obrazovnom polju u FNRJ takođe započeta transformacija u skladu sa liberalnim zaokretom, koji je u ideološkom smislu društvo vodio u novu vladajuću paradigmu – Titoizam. U odnosu na dotadašnju marksističko-lenjinističku poziciju, zbog koje se Jugoslavija i u pitanju naučne politike i organizacije nauke ugledala na SSSR, fokus se sa teze o potrebi preplitanja nauke i društvenih potreba sada pomerio na ideju o naučnoj "suverenosti". Opipljive posledice upliva ovih liberalnih ideoloških elemenata u nauku i obrazovni sistem bile su udaljavanje od društvenih problema i atomizacija u naučnoj organizaciji, a na obrazovnom pl
...
anu, između ostalog, i smanjenje procenta opismenjenih. Analizirajući naučno-obrazovnu društvenu poziciju u kontekstu ovih političkih promena, nameće se zaključak da je ovo polje, baš kao i ostala društvena polja, u manjoj ili većoj meri bilo podređeno tržišnim potrebama.
Our intention is to consider the relation between science and political ideology in the case of the dynamics of the relation between the FPRY and the USSR, i.e. their science policies. In that sense, we will analyze the history of cooperation and the practical consequences of the break in 1948, in the field of the educational and scientific system of the FPRY, while considering economic and political transformation in context of the Cold War. We will show that in the scientific field in the FPRY, a transformation has also begun in accordance with this liberal turn, which in ideological terms led the society to the new ruling paradigm – Titoism. In relation to the previous, Marxist-Leninist position – due to which Yugoslavia, in terms of science policy and organization of science, as well as other fields, was modeled after USSR – the focus now has been moved from the thesis of interweaving science and social needs to the idea of "sovereignty" of science. Tangible consequences of the inf
...
luence of these liberal ideological elements in science and the educational system were a departure from social problems and atomization of scientific organization, while in the educational field, among other things, a decrease in the literacy rate is noted. Through this analyses of the scientific and educational social position in the context of these political changes, the conclusion can be drawn that this field, just like other social fields, was more or less subordinated to the market needs.
Keywords:
nauka / naučna politika / politička ideologija / Jugoslovenski akademski savet / FNRJ / SSSR / science / science policy / political ideology / Yugoslav Academic Council / FPRY / USSR
Source:
Filozofija i društvo, 2017, 28, 4, 1160-1171
Publisher:
Beograd: Institut za filozofiju i društvenu teoriju