A PD simulation‑informed prediction of penetration depth of rigid rods through materials susceptible to microcracking
Samo za registrovane korisnike

Autori
Mastilović, Sreten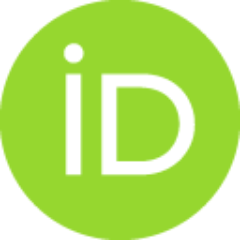 Članak u časopisu (Recenzirana verzija)

Apstrakt
The present investigation relies upon an alternative approach to estimate the penetration depth of rigid projectiles into quasibrittle materials that utilizes simulation-informed modeling of penetration resistance. Penetration at normal incidence of a long rigid rod into massive targets, made of materials with inferior tensile strength predisposed to microcracking, is an event characterized by a high level of aleatory variability and epistemic uncertainty. This inherent stochasticity of the phenomenon is addressed by a model developed based on the particle dynamics (PD) simulations aimed to provide a key modeling ingredient— the functional dependence of the radial traction at the cavity surface on the radial velocity of the cavity expansion. The penetration depth expressions are derived for the ogive nose projectiles. The use of the power law radial traction dependence upon the expansion rate yields the penetration resistance and depth equations defined in terms of hy
...
pergeometric functions. These expressions are readily evaluated and offer a reasonably conservative estimate of the penetration depth. This model is validated by using experimental results of the penetration depth of long projectiles into Salem limestone, which is a typical example of quasibrittle materials with random microstructure well known for their pronounced experimental data scatter. This stochasticity is explored in the present paper by a sensitivity analysis of the key input parameters of the model; most notably, uniaxial tensile strength and friction coefficient.
Ključne reči:
Penetration depth / Rigid projectile / Quasibrittle materials / Cavity expansion / Parameter sensitivity
Izvor:
Meccanica, 2022, 57, 12, 3051-3069
Finansiranje / projekti:
This research was supported by the Ministry of Education, Science and Technological Development of the Republic of Serbia.