A Note on Short-time Response of Two-dimensional Lattices during Dynamic Loading
Authors
Mastilović, Sreten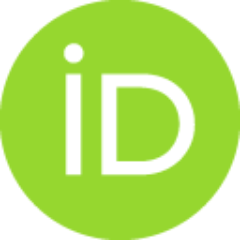 Article (Accepted Version)

,
Сретен Мастиловић
Abstract
The disordered 2D lattices are used extensively to study damage evolution and fracture of inhomogeneous or multi-phase systems. The present note addresses their initial elastic response during dynamic loading. Namely, a transition from short-time values of modulus of elasticity and Poisson's ratio to respective long-time values, which is not accompanied by the corresponding change of stiffness tensor components. The study is performed on three 2D truss-type lattices. It is demonstrated that the difference between the two sets of elastic properties is a result of combining effects of the initial lateral inertia and the disorder of the system.
Keywords:
lattice / disorder / short-time response / modulus of elasticity / inertial effects
Source:
International Journal of Damage Mechanics, 2008, 17, 4, 357-361
Note:
Основни подаци у наставку (отворени приступ, CC0 Public Domain, copyright: Сретен Мастиловић) односе се на рецензирану (accepted) верзију рада која ће бити депонована у овом запису.