Damage-fragmentation transition: Size effect and scaling behavior for impact fragmentation of slender projectiles
Authors
Mastilović, Sreten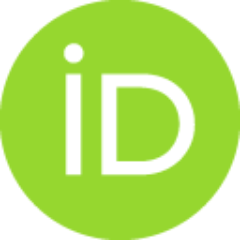 Article (Accepted Version)

,
Sreten Mastilovic
Abstract
The focus of the present article is on the size effect of a transition region from the damaged to the fragmented phase in impact-induced breakup of a slender projectile. Molecular dynamics simulations of the classic ballistic Taylor test are performed with a simple generic model to explore an extended low energy range. In the simulation setup, flat-ended, monocrystalline, nanoscale projectiles, with a fixed aspect ratio but 10 different diameters, collide perpendicularly with a rough rigid wall. With gradually increasing impact energy, a non-negligible projectile disintegration eventually takes place and is identified with the damage-fragmentation phase transition. These atomistic simulations offer an indispensable tool to gain an insight into damage evolution in the neighborhood of the damage-fragmentation transition resulting in the occurrence of fragmentation at the critical point. A finite size scaling analysis of the average fragment mass is carried out to determine critical expon
...
ents and dependence of the critical striking velocity upon the slender projectile's diameter.
Keywords:
Impact fragmentation / slender projectiles / size effect / scaling laws / phase transition / atomistic simulations
Source:
International Journal of Damage Mechanics, 2018, 27, 2, 201-217
Funding / projects:
The author acknowledges a partial financial support by the Ministry of Education, Science and Technological Development of the Republic of Serbia.