Magneli phase titanium oxides as catalyst support - Electrochemical behavior of Ebonex/Pt catalysts
Authors
Vračar, Ljiljana M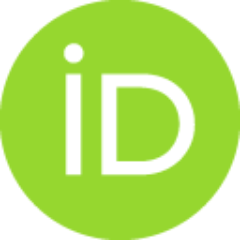 Gojković, Snežana Lj
Elezović, Nevenka R.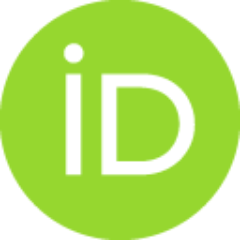 Radmilović, Velimir R
Jakšić, M.M.
Krstajić, Nedeljko V
Article (Published version)

Abstract
The impregnation method has been applied to synthesize platinum nanoparticles on Magneli phase titanium oxide powder (Ebonex). Surface area of the Ebonex support was determined by BET technique. Distribution and morphology of Pt nanoparticles in Ebonex/Pt catalyst were analyzed by TEM and HRTEM technique. Rather uniformly dispersed, Pt particles Of 5 +/- 3 nm were observed. The catalyst was tested for oxygen reduction and methanol oxidation in alkaline solution. It was found that in whole potential range oxygen was reduced with four electron exchanged and that the transfer of the first electron was the rate determining step. The kinetics of oxygen reduction on Ebonex/Pt can be described by the same equations as on polycrystalline Pt. When the activities were expressed through the specific current densities, no enhancement for Ebonex/Pt was observed comparing with polycrystalline Pt. Kinetic parameters and specific activity of the methanol oxidation on Ebonex/Pt,was found to be similar
...
to those on polycrystalline Pt as well as to literature data for Pt nanoparticles on other supporting,materials. The Results: for, both reactions investigated indicate that Ebonex does not increase the activity of Pt significantly, bat can serve as a suitable supporting material for nanoparticles in fuel cell catalysts.
Keywords:
Pt nano-particles / oxygen reduction / methanol oxidation / Magneli phases / Ebonex support
Source:
Journal of New Materials for Electrochemical Systems, 2006, 9, 2, 99-106