Farmakodinamska svojstva lekovitih vrsta u okviru osam odeljenja SP "Šuma Košutnjak"
Pharmacodynamic properties of medicinal plants within eight departments of NM "Šuma Košutnjak"
Authors
Jokanović, Dušan
Petrović, Jovana
Inđić, Predrag
Stanković, Dragica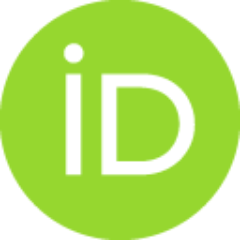 Trivan, Goran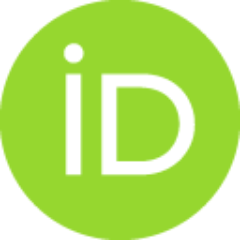 Urošević, Jelena
Marić, Milijana
Article (Published version)

Abstract
U ovom radu sprovedena je analiza farmakodinamskih svojstava lekovitih biljaka u okviru osam odeljenja SP "Šuma Košutnjak". Inventarisanjem lekovite flore na ovom području utrvđeno je prisustvo 101 lekovite vrste. Na osnovu opšteprihvaćene metodologije za analizu farmakodinamskih svojstava, svi lekoviti taksoni su svrstani u ukupno 14 grupa. Dobijeni rezultati farmakodinamske analize pokazuju dominaciju droga koje leče kardiovaskularni, digestivni i respiratorni sistem. Imajući u vidu značaj ovih istraživanja kako bi se, ne samo utvrdila brojnost i farmakodinamska svojstva prisutnih lekovitih vrsta, već i stvorila realna osnova za njihovo racionalno korišćenje u budućnosti, neophodno je nastaviti sa monitoringom na celokupnom području SP "Šuma Košutnjak".
In the paper was conducted analysis of pharmacodynamic properties of medicinal plants within eight departments of NM "Šuma Košutnjak". Inventory of medicinal flora at this area established presence of total 101 medicinal plants. Baesd on generally accepted methodology for pharmacodynamic properties analysis, all medicinal taxa were classified in 14 groups. Obtained results show domination of the plants that treat cardiovascular, digestive and respiratory system. Bearing in mind the importance of this research, not only for establishing number and pharmacodynamic properties of medicinal plants, but also for creating a realistic basis for their reasonable utilization in the future, it is needed to continue with monitoring at the whole area of NM "Šuma Košutnjak".
Keywords:
NM "Šuma Košutnjak" / medicinal plants / pharmacodynamic properties / phytotherapy / lekovite biljke / farmakodinamska svojstva / fitoterapija
Source:
Ecologica, 2021, 28, 101, 11-15
Publisher:
Beograd: Naučno-stručno društvo za zaštitu životne sredine Srbije "Ecologica"